Shanghai Copper Rushes Higher and Callbacks
April 23 2021 08:31:48&nbsp&nbsp&nbsp&nbsp&nbspRuida Futures (Linda)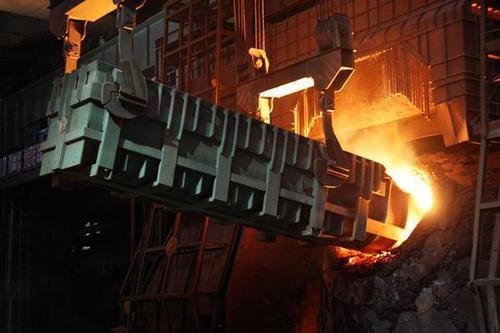 Internal and external trends: LME copper adjusted to a high level on Thursday. As of 15:00 Beijing time, the three-month LME copper price was 9,419 US dollars/ton, down 0.33% daily. Shanghai Copper's main 2106 contract rose and callback, the highest within the day was 69,720 yuan/ton, the lowest was 68740 yuan/ton, and the closing price was 69150 yuan/ton, which was 0.63% higher than the closing price of the previous trading day; the trading volume was 165,812 lots, a daily decrease of 15,819 lots; Positions were 175,681 hands, a daily increase of 5,414 hands. Basis-320 yuan / ton; Shanghai copper 2105-2106 monthly price difference-180 yuan / ton.
Market focus: (1) Recently, the number of newly diagnosed new coronary pneumonia in Japan, India and other countries has risen sharply. Among them, India has newly diagnosed more than 200,000 people for the 7th consecutive day. (2) At 19:45 Beijing time on Thursday, the European Central Bank will announce the interest rate resolution, and then the European Central Bank President Lagarde will hold a press conference. The market expects that the European Central Bank will not adjust interest rates, asset purchase plans and bank loan projects. (3) WBMS data, the global copper market has a surplus of 31,600 tons from January to February, and a supply shortage of 983,000 tons last year.
Spot analysis: On April 22, spot 1# electrolytic copper price was 68680-68980 yuan/ton, with an average price of 68830 yuan/ton, and a daily increase of 300 yuan/ton. The Yangtze River Nonferrous Metals reported that traders tend to wait and see, downstream consumption is weak, demand for stocking is not large, and the transaction performance is average.
Warehouse receipts inventory: On Thursday, Shanghai copper warehouse receipts totaled 124,678 tons, an increase of 175 tons per day; on April 21, LME copper inventory was 159,450 tons, a decrease of 900 tons per day, a 5th consecutive decline.
Main positions: The top 20 long positions of Shanghai Copper's main 2106 contract were 102,856 hands, with a daily increase of 3,085 hands, 114,877 short positions, an increase of 2770 hands, a net short position of 12021 hands, a daily decrease of 315 hands, both long and short positions increased, and headroom decreased.
Market research and judgment: On April 22, Shanghai Copper 2106 rushed higher and pulled back. The Bank of Canada scaled back its bond purchase program and became the first major economy to withdraw emergency monetary stimulus measures. The US dollar index was under pressure; however, the new crown virus infection in some countries has surged again recently and risk appetite has cooled down. Upstream domestic copper mine inventories have rebounded slightly, copper mine TC has also stabilized, and the new production capacity of superimposed copper mines is expected to be successively launched. Copper mine supply is expected to improve, but short-term smelters still face high cost pressure. At present, copper stocks maintain a slight downward trend, and demand is still flat. However, the outlook for demand in the market outlook is optimistic and supports copper prices. Technically, the Shanghai copper 2106 contract mainstream long Masukura is relatively large, facing pressure from the 70,000 mark, it is expected that a slight correction in the short-term is expected. In terms of operation, it is recommended to operate light warehouses in the range of 68100-69500 ​​yuan/ton, with a stop loss of 500 yuan/ton each.
If you have any questions, please feel free to contact SunSirs with support@sunsirs.com.
Agricultural & sideline products