SunSirs: April 20, the First Round of Coke Rise Basic Landing
April 21 2021 10:30:19&nbsp&nbsp&nbsp&nbsp&nbspSunSirs (HU)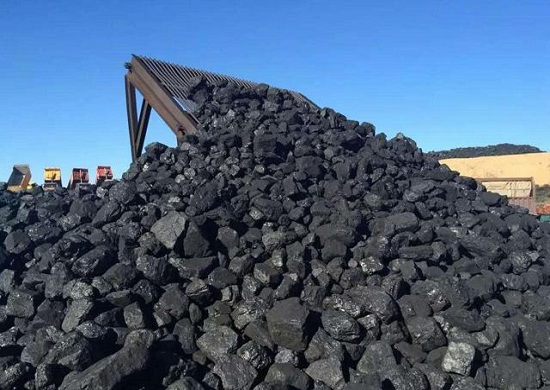 Summary of some domestic coke market prices (unit: RMB/ton)
Region

Specifications

Prices on April 20th

Up or down from the same time last month

Shanghai Area

Secondary metallurgical coke

2180

-400

Quasi primary metallurgical coke

2240

-400

Xuzhou Area

Secondary metallurgical coke

2150

-400

Quasi primary metallurgical coke

2200

-400

Weifang Area

Secondary metallurgical coke

2100

-190

Quasi primary metallurgical coke

2150

-190

Taiyuan Area

Secondary metallurgical coke

2090

-200

Quasi primary metallurgical coke

2140

-200

Jinzhong Area

Secondary metallurgical coke

1950

-200

Quasi primary metallurgical coke

2010

-200

Tangshan Area

Secondary metallurgical coke

2080

-200

Quasi primary metallurgical coke

2130

-200

Shenyang Area

Secondary metallurgical coke

1960

-200

Quasi primary metallurgical coke

2020

-200
On the 20th, the first round of coking enterprises to raise the basic ground, dry and quenching up 110 RMB/ton, wet quenching up 100 RMB/ton. According to the SunSirs price monitoring shows, at present, the price of secondary metallurgical coke in Shanxi is 1980 RMB/ton. Coke market is mainly strong operation, coking enterprises recently improved sales, low inventory, with the implementation of outdated production capacity elimination intensified, Shanxi, Hebei area after the supply will have a certain tightening, most coking enterprises are expected to be bullish. Futures market recently up mainly, port hedging supply increased. Downstream steel mills have a certain willingness to replenish the inventory, the overall low coke inventory. Market traders recently entered the market actively, continued storage, the port situation is good.
Domestic coke market price of some ports on April 20 (unit: RMB/ton)
On April 20th

Rizhao Port

Trade Associate Level I

Secondary trade

2250

2150

Tianjin Port

Trade Associate Level I

Trade level I

2250

2350
Note: all the above prices are acceptance closing price including tax
Shandong two ports coke market today strong operation, the current port area quasi level one metallurgical coke mainstream spot exchange out of the warehouse price at about 2270 RMB/ton, level one coke price at 2370 RMB/ton, than the previous trading day price rose 40 RMB/ton, port prices rose steadily. Inventory continues to rise, port site partial tension. Today the first round of coke rise basic landing, coking enterprise inventory continues to decline, sales situation is good. With the stronger enforcement of strict environmental protection inspection in major producing areas and the closure of some backward production capacity, the current domestic operating rate has decreased as a whole.
In the future, analysts from the SunSirs agency said, With the expected tightening of coke supply, the inventory of coking enterprises decreased. The downstream steel plants have purchase demand, and the profit of steel plants is good. It is expected that there will be a certain upward space in the future.
If you have any questions, please feel free to contact SunSirs with support@sunsirs.com
Agricultural & sideline products