SunSirs: Bullish Support, Soymeal in the Chinese Market Has an Increase
April 21 2021 08:18:20&nbsp&nbsp&nbsp&nbsp&nbspSunSirs (Linda)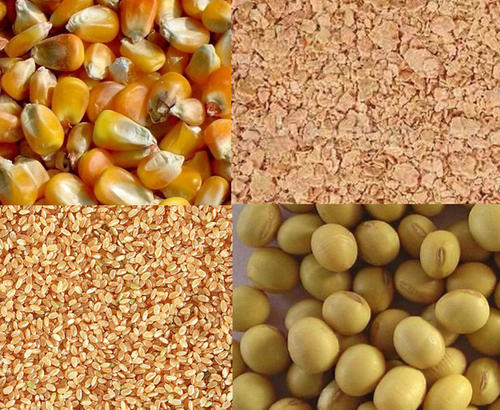 Since mid-to-late March, the soybean meal market has fallen to the bottom, and the market has begun to eagerly start to rise. At the end of March, the U.S. farmers' planting report was bullish. Soybean meal staged a surge in the market, and then gradually corrected. By mid-April, soybean meal continued to rise. As of April 20, the average market price of soybean meal was 3497 yuan/ton, which was 5.58% higher than the price on March 20.
Beginning in mid-January, soybean meal fell sharply for two consecutive weeks, with a maximum drop of more than 3%. As the Spring Festival approached, the decline in the soybean meal market slowed down. After the holiday, soybean meal rose briefly. It continued to fall for two consecutive weeks in March. The highest decline has exceeded 7%, and the decline has accelerated. In mid-March, the decline of soybean meal has slowed down due to the continued sharp decline. At the end of March, soybean meal ushered in a rebound, rising for two consecutive weeks, or 3.8%. In the first week of April, the soybean meal market fell by 1.51%, and continued to rebound in the second week, rising by 1.39% that week. From April 13th to 20th, soybean meal rose more than 3%.
Multiplying bullish factors, soybean meal prices usher in an increase
The U.S. Soybean report data at the end of March was bullish. Soybean meal, which had fallen for two and a half months, finally ushered in a rebound. As U.S. soybeans and U.S. soybean meal rose across the board. The price is 3,500 yuan/ton, a single-day increase of nearly 5%. After the Ching Ming Festival, the bullish news was digested by the market. Soybean meal stocks were still at a high of 770,000 tons, and the market weakened. Driven by the futures market, prices rebounded slightly.
Beginning in mid-April, soybean meal once again ushered in the rising market, the external market for US soybeans rose, domestic soybean oil plants were shut down for maintenance, and soybean meal stocks fell. Soybean meal stocks fell to 650,000 tons in the week of April 16th, down 6.74 on a week-on-week basis. %. The external disk rose, the inventory pressure eased, and the soybean meal spot oscillated and rose from the 16th to the 20th, an increase of 3.48% on the 4th.
SunSirs analysts believe that the US soybeans entered the planting period in May, the hype theme is still there, the rigid demand of the terminal aquaculture industry has increased, and there is still room for growth in soybean meal in the future.
If you have any questions, please feel free to contact SunSirs with support@sunsirs.com.
Agricultural & sideline products