SunSirs: Formic Acid Prices Were Down Due to Insufficient Cost Support
April 14 2021 13:44:09&nbsp&nbsp&nbsp&nbsp&nbspSunSirs (John)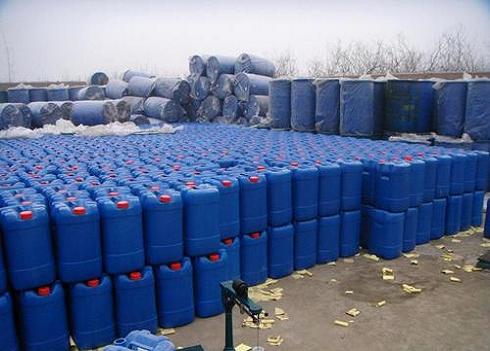 Price trend
According to the data of SunSirs, as of April 13, the average quotation price of formic acid was 2533.33 RMB/ton, down 7.32% compared with last Wednesday (April 7), down 3.80% compared with March 13, and down 4.4% compared with January 1.
Analysis review
Recently, the market of formic acid is weak. Affected by the weakness of raw materials, the price of formic acid has fallen. The market trading atmosphere is general, the downstream purchasing is mainly due to the rigid demand.
The upstream caustic soda, on April 13, the price of caustic soda in Shandong Province was weak, and the main price of 32% alkali was 390-490 RMB/ton. The company's shipment is tepid, the downstream receiving situation is light and stable, and the wait-and-see atmosphere is strong. It is expected that caustic soda will continue to operate with small fluctuation in the future. The reference price of upstream liquid ammonia was 3,910.00 RMB/ton on April 12, which was 0.68% lower than that on April 1 (3,936.67 RMB/ton). The upstream sulfuric acid, the sulfuric acid Market in Shandong Province was temporarily stable on April 13. The upstream sulfur market is recently high consolidation, and the cost support is good. However, the downstream procurement enthusiasm is general, the sulfuric acid supply is normal, and the factory price of sulfuric acid in the later market will fluctuate slightly. On April 12, the reference price of methanol was 2,375.00 RMB/ton, down 0.11% compared with 2,377.50 RMB/ton on April 1.
Market outlook
Formic acid analysts of SunSirs believe that the recent weak raw material prices and insufficient cost support will restrict the market mentality. The downstream purchases on demand, and the market is mainly wait-and-see. It is expected that the formic acid market may wait and see in the short term. More need to pay attention to the price trend of raw materials.
If you have any questions, please feel free to contact SunSirs with support@sunsirs.com.
Agricultural & sideline products