SunSirs: China PVC Market Situation Continues an Upward Trend
March 18 2021 11:00:29&nbsp&nbsp&nbsp&nbsp&nbspSunSirs (Selena)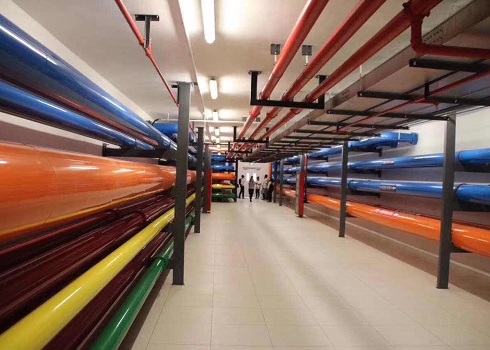 According to the data monitored by SunSirs (the average price of SG5 manufactured by calcium carbide method), on March 15, the mainstream average price of PVC in China was 8,725 RMB/ ton, up 1.31% over the previous trading day, 18.71% over the same period of last year, and 39.88% over the same period of last year.
Last week, the PVC market was relatively volatile, with mixed ups and downs. The whole week showed a slight upward trend. Due to the rising futures prices and the strong support of the cost side, the rising sentiment of PVC market continued to this week. On Monday, there was a large-scale rise. The price increase in most regions was about 200-350 RMB/ ton, and the price exceeded 9000 RMB/ ton. Some enterprises also stayed on the sidelines. At present, the downstream just needs to purchase, but the social inventory has decreased year on year, and the market transaction has gradually improved; the export of PVC is smooth, which is conducive to the upward growth of PVC. Overall, the PVC market is relatively strong.
In terms of spot price, the price has increased in a large area. The mainstream quotation range of PVC5 calcium carbide in China is around 8,500-9,100 RMB/ ton, and the quotations in various markets have generally increased, with different increases.
In terms of futures, futures fluctuated at a high level, reaching a new high in nearly 10 years, driving the spot trend. On the 15th, V2105 contract opened at 8,840 RMB/ ton, with the highest price of 9,190 RMB/ ton and the lowest price of 8,770 RMB/ ton, closing at 9,150 RMB/ ton, up 390 RMB/ ton, or 4.45%. The turnover was 930,000, an increase of 380,000. The position was 402,000, an increase of 65,538.
SunSirs PVC analysts believe that at present, the PVC futures are relatively strong and volatile, and have been surging up for many times, driving the focus of the spot market to move up. Under the mentality of buying up but not buying down, the downstream has increased the heat of inquiry, and the market trading atmosphere has improved. In addition, the price of raw material calcium carbide has risen sharply, the external offer is strong, and the maintenance is good. Under the superposition of many factors, China PVC market has been pushed up again, and the price may continue to rise in the short term.
If you have any questions, please feel free to contact SunSirs with support@sunsirs.com.
Agricultural & sideline products