SunSirs: In Mid-March, the Propane Market Is Rising Again, and It Is Expected to Rise Back to the 4,500 RMB/ton Mark
March 17 2021 13:19:46&nbsp&nbsp&nbsp&nbsp&nbspSunSirs (John)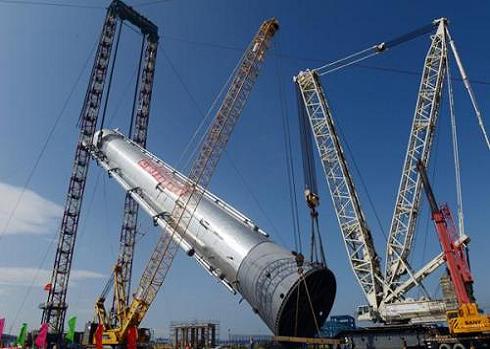 In mid-March, the propane market ushered in a sharp rise again. According to the data monitoring of SunSirs, the average market price of propane on March 12 was 4,250.75 RMB/ton, and the average price on March 15 was 4,400.75 RMB/ton. This weekend's increase was 3.53%, an increase of 12.12% compared to March 1.
After half of March, the overall trend of the Shandong propane market showed a turbulent rise. On March 15, the market once again ushered in a rise in the market, especially in Shandong. The refineries raised their ex-factory prices for three consecutive days from the weekend to Monday, with a maximum of 250 RMB/ton. The current average price of propane in Shandong has risen to 4,400 yuan. The increase this time is firstly due to the strong import costs and the high port prices that have brought certain support to the domestic market. Secondly, the supply of refineries is partially low, and the inventories of manufacturers are not high, which is a positive for the increase. The enthusiasm for entering the market in the lower reaches of the weekend was high, focusing on replenishment, and the market transaction atmosphere significantly improved compared with the previous period. Manufacturers had a better mentality, and prices had pushed up one after another. The current transaction price in Shandong market is 4,250-4,400 RMB/ton, but there are still certain differences between the northern and southern markets.
In the international market, Saudi Aramco announced its CP in March that both propane and butane have been adjusted upwards. Propane is 625 US dollars/ton, an increase of 20 US dollars/ton from the previous month; butane is 595 US dollars/ton, an increase of 10 US dollars/ton from the previous month. The increase in CP prices in March brought certain support to the market.
Although the international crude oil declined slightly over the weekend, the downstream was concentrated to replenish the market, and prices rose strongly under the support of low supply. On Monday, the Shandong propane market was still pushing up. At present, the Shandong propane market is still likely to rise in the short term, and the price may rise back to the 4,500 RMB/ton mark. In the long-term, negative factors still exist in the market. As prices rise to high levels, downstream delisting consumes inventory, the market transaction atmosphere may weaken, and the propane market may still weaken in the long-term.
If you have any questions, please feel free to contact SunSirs with support@sunsirs.com.
Agricultural & sideline products