SunSirs: Polymer Enterprises Lack of Materials, Cost Pressure Pushes Up PA66
March 12 2021 11:13:29&nbsp&nbsp&nbsp&nbsp&nbspSunSirs (Selena)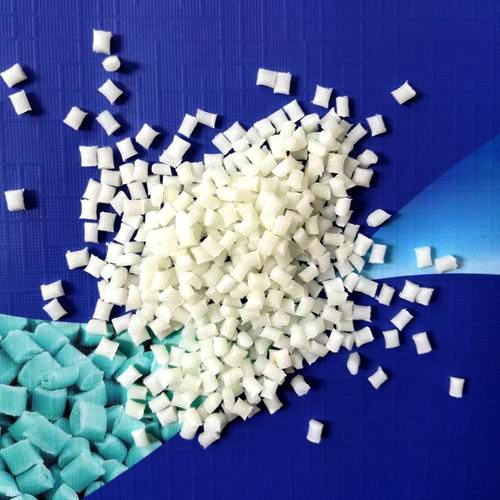 According to the data of SunSirs, the domestic PA66 market continued to be active in early March, and the spot prices of various brands continued to rise. As of March 11, the average offer price of PA66 medium viscosity injection molding grade sample enterprises was about 39,750 RMB/ ton, and some of the offers were in line with the historical high, and the rising atmosphere remained.
PA66 upstream supply contraction pattern has not improved, and raw materials are still affected by the shutdown of some crude oil and chemical enterprises. The global production capacity of PA66 and its industrial chain related products such as adiponitrile and hexanediamine continues to be low. At the same time, the operation rate of adipic acid also decreased, the supply of market goods continued to be tight, and dealers could not get the goods. At present, there is no pressure on the inventory of manufacturers and dealers. In the case that the supply has not warmed up, the centralized purchasing of downstream products further depresses the inventory, and the prices of upstream products continue to rise in early March.
The upstream trend remained strong, and the domestic PA66 price continued to rise in the first ten days. The range of spot offer is about 40,000 RMB/ ton to 41,000 RMB/ ton, and some quotations have broken through historical highs. The shortage of raw materials is serious, and some polymerization enterprises are forced to reduce the production load. Dealers have strong confidence and are reluctant to sell. Downstream demand is mainly rigid demand procurement.
SunSirs analysts believe: in early March, PA66 domestic market continued a positive trend, polymerization plant and carrier prices continued to rise. The price of upstream hexanediamine and adipic acid continues to rise, and the cost of PA66 is under great pressure. The downstream take goods passive follow-up, less spot, cargo growth, price rising atmosphere is still strong. In the short term, China PA66 market may continue to be strong and upward.
If you have any questions, please feel free to contact SunSirs with support@sunsirs.com.
Agricultural & sideline products