SunSirs: Last week, China's Wheat Prices Moved at a High Level and Strong (3.1-3.5)
March 08 2021 09:04:03&nbsp&nbsp&nbsp&nbsp&nbspSunSirs (Linda)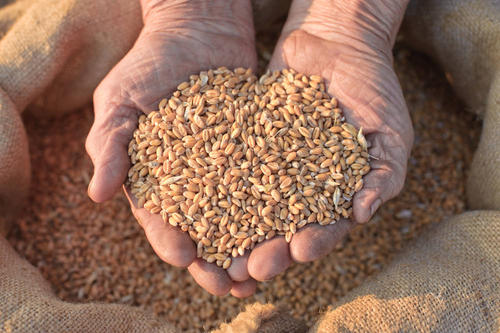 1. Last week's wheat price trend in China
Last week, China's wheat market prices were generally high and on the strong side. The average price at the beginning of the week was 2552.00 yuan/ton, and the average price at the weekend was 2556.00 yuan/ton, a slight increase of 0.16%.
2. Market analysis
Entering March, universities and colleges have opened schools. China's flour demand has rebounded compared with that after the Spring Festival, and the operating rate of flour manufacturers has rebounded. Under the support of demand, the price of China's wheat market continues to operate stably. After the year, the wheat market will gradually reduce the number of high-quality grain sources that can be circulated, and the trading entities have a certain mentality of reluctance to sell and keep prices. Last week, manufacturers in some regions slightly increased the purchase price of wheat, which drove China's domestic wheat market to run at a high and strong price. Under the policy, wheat continued to be shipped out of the warehouse to ensure supply As a result of price stabilization, the overall price increase in China's domestic wheat market is limited.
3. Market outlook forecast
SunSirs wheat analysts believe that in the long-short game, China's domestic wheat market prices will continue to fluctuate at a high level in the short term.
If you have any questions, please feel free to contact SunSirs with support@sunsirs.com.
Agricultural & sideline products