SunSirs: The Rising Trend of Wood Pulp Price Continued in February in China, or May be Strong in the Short Term
March 01 2021 16:08:01&nbsp&nbsp&nbsp&nbsp&nbspSunSirs (Selena)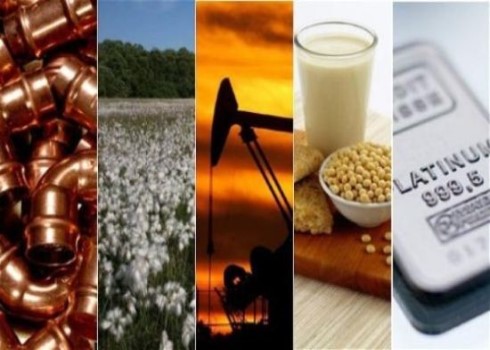 According to the data monitoring of SunSirs, in February 2021, the price of softwood pulp and hardwood pulp continued to rise sharply, and the price increase after the festival was about 600-700 RMB/ ton. On February 25, the average price of softwood pulp in Shandong was 7,237.5 RMB/ ton, which increased by 762.5 RMB/ ton, up 11.78% compared with the average price of softwood pulp in Shandong at the beginning of the month (6,475 RMB/ ton on February 1). On February 25, the average market price of hardwood pulp in Shandong was 5,862.5 RMB/ ton, which was 712.5 RMB/ ton higher than that at the beginning of the month (5,150 RMB/ ton on January 1), up 13.83%.
By observing the changes in the market, the price of wood pulp at the beginning of this month was on the rise as a whole. In the early spring festival, the volume of wood pulp spot market decreased, and the logistics transportation vehicles decreased and stopped, which increased the cost of wood pulp products. Therefore, the price rise before the festival weakened.
After the Spring Festival, wood pulp market rise, the rising of pulp futures, led to the rise of spot price, coupled with the rise of sea freight, the continuous rise of external quotation, all played a certain impact on the rise of domestic wood pulp price. At present, the market supply is relatively sufficient. With the rising market price, traders are reluctant to sell. With the increasing number of downstream paper mills starting after the festival, the market demand increment is expected to be relatively good. At present, the spot price is relatively strong, which is basically adjusted with the fluctuation of the disk. At present, the reference quotation range of softwood pulp is about 7,200-7,300 RMB/ ton for Yinxing and 5,850-5,900 RMB/ ton for hardwood pulp.
In terms of futures, on February 25, the opening price of the main contract SP2105 of Shanghai Stock Exchange pulp futures was 7,304 RMB/ ton, and settlement price of the previous day was 7,256 RMB/ ton, with 507,062 transactions and 215,364 positions. SP2103 recently opened at 7,230 RMB/ ton, settled at 7,172 RMB/ ton on the previous day, with 13,320 transactions and 19,603 positions.
SunSirs wood pulp analysts believe that, at present, wood pulp prices are rising rapidly, but the market trading atmosphere is relatively general, and the downstream purchasing is basically in the state of just purchasing. However, with the recovery of operation rate and the arrival of peak season in March, the demand will be improved, and it is expected that the price of wood pulp will continue to be strong in the short term in China.
If you have any questions, please feel free to contact SunSirs with support@sunsirs.com.
Agricultural & sideline products