SunSirs: Supply and Demand Are in the Game, the Bromine Market Is Operating Stably
January 14 2021 17:07:29&nbsp&nbsp&nbsp&nbsp&nbspSunSirs (John)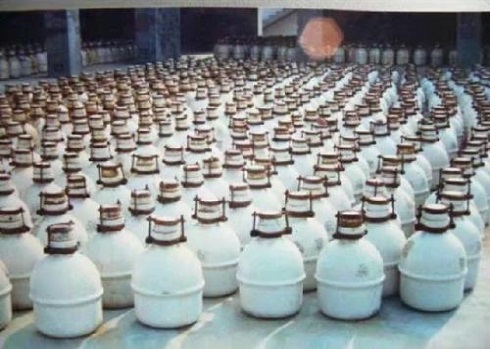 Price trend
According to the data monitoring of SunSirs' bulk list, the domestic bromine market has been strong recently. As of January 13, the average price in Shandong was around 33,666 RMB/ton, a 1% increase from the beginning of the month, and an overall increase of 10.58% from the same period last year.
Analysis review
At present, the domestic bromine market as a whole is stable and strong. Except for the Dongying area and individual companies to maintain production, other companies have stopped. The spot supply in the market is reluctant to sell, and the company's inventory is exhausted. However, the downstream market demand is flat, the transactions in the industry are flat, and there are many sporadic small orders. As of the 13th, the mainstream bromine companies quoted at about 33,500-34,000 RMB/ton.
On the upstream side, the sulfur market is operating steadily, the overall inventory is low, the industry's trading is still good, and the sales are smooth. The market outlook focuses on the downstream follow-up situation, and the current price is about 1,003 RMB/ton; the sulfuric acid market is in good condition, and the enthusiasm for sulfuric acid procurement is normal. In the short term, the Shandong market will be affected by supply and demand and raw materials, or will mainly fluctuate upwards and the current price is about 317 RMB/ton; the price of caustic soda is weak and stable, and the ex-factory price of caustic soda is generally stable with slight change, the cost has little change. Purchasing demand is general, currently around 485 RMB/ton, and it is expected that caustic soda will be narrowly weakened. The main downstream flame retardant market of bromine is operating steadily, the industry is starting flat, the demand for bromine is average, the overall intention to purchase goods is insufficient, and there is obvious resistance to the high price of bromine.
Market outlook
Bromine industry analysts of SunSirs believe that the domestic bromine market is basically in a state of suspension, and the spot and inventory are at low levels, but the downstream market is in short supply, and there is obvious resistance to the high price of bromine. The industry's supply and demand game is obvious. Bromine is expected to continue to operate stably in a short period of time.
If you have any questions, please feel free to contact SunSirs with suooort@sunsirs.com.
Agricultural & sideline products