SunSirs: The Chinese Spot Price of Lead Fluctuated down Last Week, down 0.72% (12.14-12.18)
December 22 2020 08:45:31&nbsp&nbsp&nbsp&nbsp&nbspSunSirs (Linda)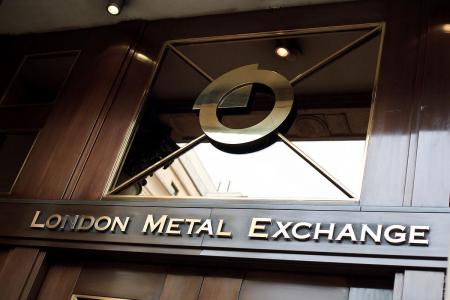 Last week, the lead market (12.14-12.18) fluctuated downwards. The average price in the domestic market was 1,4831.25 yuan/ton at the beginning of the week and 14,725 yuan/ton at the weekend, a 0.72% weekly decline.
The Lead Commodity Index on December 19 was 89.62, the same as on December 18. It was 33.12% lower than the cycle high of 134.01 points (2016-11-29), and 20.09 higher than the lowest point of 74.63 points on March 19, 2015. %. (Note: Period refers to 2011-09-01 to present).
Last week, LME lead continued the trend of last week, mainly due to continuous callbacks. This week, LME inventory increased sharply, which dragged down market confidence, and LME lead continued to fall. Domestic futures performed slightly better this week. The Shanghai lead has a V-shaped trend this week. Due to the positive macro data and the US economic stimulus on the weekend, the market sentiment is improving, and the market rushes higher on Friday.
Last week, the domestic spot market price was close to the Shanghai lead trend, generally showing a'V'-shaped trend. The market was mostly dominated by long-term transactions, and scattered orders were difficult to find. The downstream batteries were still in the off-season, and lead procurement was mainly on demand. In terms of supply, with the exception of some enterprises in Henan for overhauls, other areas started normally, with stable production and temporary supply. The price of recycled lead is strong to support lead prices.
According to SunSirs price monitoring, in the 50th week of 2020 (12.14-12.18), there are 5 commodities in the non-ferrous sector that have risen month-on-month in the commodity price list. Among them, there are 1 commodities that have increased by more than 5%, accounting for the number of monitored commodities in this sector. The top 3 commodities were silver (7.54%), gold (2.37%), and zinc (2.22%). A total of 9 products fell from the previous month, and the top 3 products were praseodymium (-1.71%), nickel (-1.36%), and neodymium oxide (-1.01%). The average increase or decrease this week was 0.35%.
SunSirs predicts that there are few macroeconomic data towards the end of the year, some companies have tightened capital needs, and the price of secondary lead production will be firm, which will have a certain supporting effect on the price of primary lead. It is expected that the overall trend of lead prices will remain or prefer next week.
If you have any questions, please feel free to contact SunSirsSunSirs with support@sunsirs.com.
Agricultural & sideline products