SunSirs: The Hydrogenated Benzene Market Went Down This Week (December 14-18)
December 21 2020 13:58:00&nbsp&nbsp&nbsp&nbsp&nbspSunSirs (John)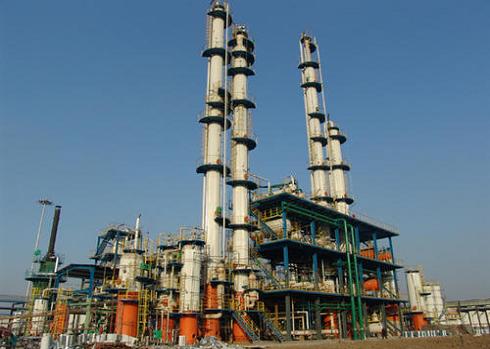 Price trend
On December 17, the hydrogenated benzene commodity index was 47.82, which was the same as previous day. It was down by 53.12% from the highest point in the cycle of 102.01 points (2014-01-09), and up by 59.45% from the lowest point of 29.99 points on April 07, 2020. (Note: Period refers to 2013-12-01 to present)
This week (December 14th to December 18th) the price of hydrogenated benzene market in Shandong area fell mainly, starting at 4,350 RMB/ton at the beginning of the week and 4,175 RMB/ton on weekends, down 175 RMB/ton.
Analysis review
In December 2020, Sinopec's pure benzene price was raised three times, with a cumulative increase of 400 RMB/ton. As of the 18th, all refineries under its subsidiaries have implemented a unified implementation of 4,600 RMB/ton.
The external market of pure benzene declined this week, the downstream styrene market trend was weak, and the price of pure benzene market was mainly down, which dragged down the price of hydrogenated benzene. After the price of Sinopec pure benzene rose, it was mainly temporarily stabilized. As of December 18, the execution price was 4,600 RMB/ton. In terms of operating rate, the operating rate of pure benzene has been relatively stable recently, with a comprehensive operating rate of around 72%. In terms of inventory, the inventory in East China decreased this week from last week, and was maintained at about 240,000 tons. Crude benzene bidding prices in the main producing areas were under pressure this week to lower the price, and the implementation in Shandong was about 3,130 RMB/ton. As of the 18th, the price of hydrogenated benzene in Shandong was 4,175 RMB/ton, down 175 RMB/ton from last week.
In terms of plant start-ups, the recent operating rate of hydrogenated benzene companies stabilized at about 65%. The overall operating rate was on the rise, up about 2% from last week. Some companies that stopped short-term in the early stage started operations this week and had good demand for crude benzene.
Market outlook
SunSirs believes that the current overall negative factors are too large, and the upward momentum of pure benzene is insufficient. The price of crude benzene is mainly high in the near future. The cost pressure of hydrogenated benzene enterprises is relatively high. It is expected that the market will be consolidated in the short term.
If you have any questions, please feel free to contact SunSirs with support@sunsirs.com
Agricultural & sideline products