SunSirs: London Lead and Shanghai Lead Fluctuate downward in Night Trading
December 03 2020 08:14:49&nbsp&nbsp&nbsp&nbsp&nbspSunSirs (Linda)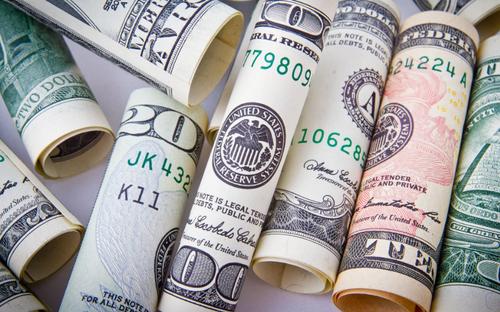 On December 1, the BPI of the commodity price index was 859 points, a decrease of 1 point from November 30, a decrease of 15.70% from the highest point in the cycle of 1019 points (2012-04-10), and the lowest from February 03, 2016 660 points increased by 30.15%. (Note: The period refers to 2011-12-01 till now).
The SunSirs data monitoring commodity price index BPI index curve is as follows
The Lead Commodity Index on December 1 was 92.73, a drop of 2.44 points from November 30, a 30.80% drop from the cycle high of 134.01 points (2016-11-29), and a decrease of 74.63 points from its lowest point on March 19, 2015 An increase of 24.25%. (Note: Period refers to 2011-09-01 to present).
In late New York trading, the U.S. dollar index fell 0.93% to 91.1801, the largest one-day decline in eight months; the offshore renminbi rose 0.5% against the U.S. dollar, and USDCNH reported 6.5516; U.S. Democratic and Republican senators said they would announce a scale A $908 billion economic stimulus package to break the current deadlock, but no agreement has been reached; the Institute of Supply Management (ISM) announced that the November manufacturing index fell from 59.3 in October to 57.5. The new orders index fell from 67.9 to 65.1, from a 17-year high; the employment index also fell from 53.2 to 48.4. Crude oil prices: as of 3 a.m. Beijing time on December 2) Spot Brent closed at $47.015 per barrel, up $0.625 from the previous trading day, or 1.35%. WTI closed at $44.73/barrel, down $0.78 from the previous trading day, or 1.71%. Affected by this, the LME outer metal market was mixed last night. LME copper rose 1.6%, LME zinc fell 0.6%, LME lead rose 0.66%, LME nickel rose 1.2%, LME tin rose 1.1%, LME lead fell 0.05%, domestic In the futures market, Shanghai aluminum rose 1.4%, Shanghai copper rose 0.03%, Shanghai nickel fell 0.14%, Shanghai zinc fell 0.33%, Shanghai tin fell 0.35%, and Shanghai lead fell 1.3%.
London lead trend: The LME lead price opened overnight at US$2063/ton, the lowest was US$2062/ton; the highest was US$2104.5/ton, and it closed at US$2069/ton, an increase of US$5.5/ton or 0.27% from the previous trading day. 4027 lots were traded, and open interest decreased by 2107 hands to 114,716 hands.
Shanghai lead trend: The main domestic night trading 2101 contract opened at 15220 yuan/ton, and closed at 15140 yuan/ton, down 195 yuan/ton, or 1.27%; 32,944 lots were traded, and open interest decreased by 673 to 39,464.
The decline in the US dollar index drove the metal market. London lead closed up slightly. Recently, Shanghai lead continued to decline. Trading in the spot market was average. Downstream battery companies started smoothly, and lead ingot prices fluctuated mainly.
If you have any questions, please feel free to contact SunSirs with support@sunsirs.com.
Agricultural & sideline products