SunSirs: The Hydrogenated Benzene Market Fell This Week (November 23-26)
November 30 2020 13:59:30&nbsp&nbsp&nbsp&nbsp&nbspSunSirs (John)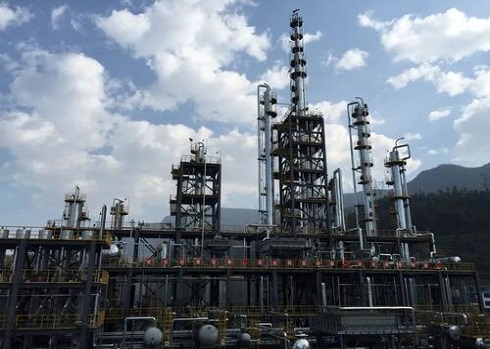 Price trend
On November 26, the hydrogenated benzene commodity index was 44.15, a decrease of 0.97 points from previous day, a decrease of 56.72% from the highest point in the cycle of 102.01 points (2014-01-09), and an increase of 47.22%from the lowest point of 29.99 points on April 7, 2020. (Note: Period refers to 2013-12-01 to present).
Analysis review
This week (November 23-27) the market price of hydrogenated benzene in Shandong was mainly down, starting at 4,050 RMB/ton at the beginning of the week and at 3,800 RMB/ton on weekends, down 250 RMB/ton.
In November 2020, Sinopec's pure benzene price was raised 5 times and once lowered, with a cumulative increase of 600 RMB/ton. As of the 30th, all refineries under its subsidiaries have implemented a unified implementation of 4,200 RMB/ton.
This week, the price of hydrogenated benzene followed the trend of pure benzene, and the overall decline in Shandong was the main trend. This week, the market price of pure benzene followed the trend of crude oil, and the price first fell and then rose. As of the 27th, the inventory of pure benzene was still high, remaining at about 250,000 tons. The downstream operating rate has increased overall, mainly due to the increase in the operating rate of aniline. The mainstream negotiated price of pure benzene in Shandong was around 3,950 RMB/ton. Compared with last week's drop of 300 RMB/ton, the market price of hydrogenated benzene in Shandong followed the decline.
The recent operating rate of hydrogenated benzene companies has stabilized at around 65%, and the overall situation is on the rise. Some companies that have parked in the early stage have started construction this month, especially the recovery of production capacity in the Northeast.
Market outlook
In terms of market outlook, SunSirs believes that the current market price of pure benzene fluctuates frequently and port inventories are still high, but the crude oil market is currently performing well. The external price of pure benzene is still high, which has certain support for the market. Market participants are generally optimistic about the market outlook. The market outlook focuses on the price trend of pure benzene downstream products and the fluctuation of pure benzene external disk.
If you have any questions, please feel free to contact SunSirs with suooort@sunsirs.com.
Agricultural & sideline products