SunSirs: Positive Macroeconomic Stimulus Boosts China's Cocoon Silk Market
November 25 2020 08:28:04&nbsp&nbsp&nbsp&nbsp&nbspSunSirs (Linda)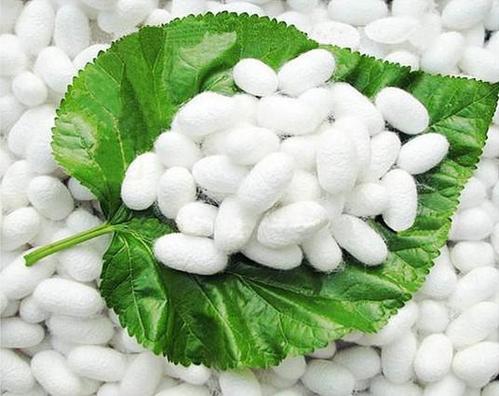 According to SunSirs price monitoring, the domestic cocoon silk market has shown a slight rebound in the past 10 days. As of November 24, the average price of dry cocoon market was 92,000 yuan/ton, an increase of 1.66% from November 14 and a year-on-year decrease of 28.68%; raw silk market The average price was 305,500 yuan/ton, up 3.82% from November 14 and down 22.24% year-on-year. The current price of dry cocoon in Guangxi is 92,000 yuan/ton, and the price of raw silk is 306,000 yuan/ton.
Fresh cocoon silk reeling is coming to an end this year, domestic market purchases have begun to increase, Jinan, Linyi, and Zhucheng silkworm pupa wholesale markets have resumed operations, purchases have increased, and prices have risen. The price of dried pupae and fresh pupae continues to rise. The loading price of fresh pupae in Guangxi Factory is generally RMB 13500-14000/ton for Class A, RMB 12500-13500/ton for Class B (out of stock) RMB 11500-12500/ton for Class C. The basic loading median price is 12500-13500 yuan/ton, dry and wet pupae are A grade 5000 yuan/ton, B grade is 4500 yuan/ton, and dry silkworm pupa feed is 7200-7500 yuan/ton. The international market began to stock up on New Year's Day, purchase orders increased, and prices continued to rise. The receiving price in Thailand was US$2,550/ton, Vietnam was 20,000 dong/kg, and South Korea's wet and dry pupae were US$1,450/ton.
Towards the end of November, the domestic textile market continued to cool down, and the operating rate of traditional textile enterprises in the off-season declined. For example, conventional products in Shengze, Jiangsu continue to cool down, especially the slow delivery of goods in the market, some manufacturers are not level, and inventory has risen slightly, but most manufacturers still have orders on hand, and inventory rises slowly. At present, the inventory in Shengze is in Around 40-41 days, the operating rate continued to remain at a high level of 80-90%.
SunSirs analysts believe that under the recent stimulus of multiple positives on the macro side, confidence in the domestic and foreign trade markets has been slightly restored. In addition, in the terminal consumer market, as Double Twelve, New Year's Day, and Spring Festival approach, the cold winter expectations are superimposed, and winter products such as silk quilts will also usher in the peak sales season, boosting the market for cocoon silk. However, on the whole, spot transactions are still relatively quiet, and too many substantive orders have not been placed. It is expected that the price trend of cocoon silk may not continue to rise until there is no significant improvement in downstream consumption.
If you have any questions, please feel free to contact SunSirs with support@sunsirs.com.
Agricultural & sideline products