SunSirs: The Seamless Tube Market Rose Slightly This Week (November 9-13)
November 16 2020 13:13:17&nbsp&nbsp&nbsp&nbsp&nbspSunSirs (John)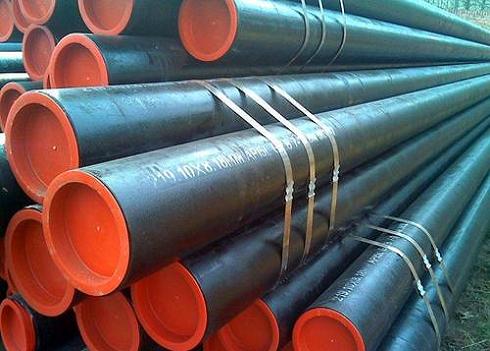 Price trend
According to statistics from SunSirs, the seamless tube market rose slightly this week. At the beginning of the week, the price of seamless tubes of 20#, 108*4.5 reported 4,385 RMB/ton, which increased by 0.57% on weekends from the beginning of the week, down by 0.81% from the beginning of the week, and down by 0.94% year on year.
Analysis review
The price of raw tube billet rose
Most of the domestic main pipe rings rose this week, with an increase of 80-220 RMB/ton. The main price of 20# hot-rolled billet was 3,870-4,470 RMB/ton. As of the 13th, the ex-factory price of the seamless tube factory: Tiangang 20# hot-rolling price was 3,900 RMB/ton, Linggang's price was 4,050 RMB/ton, and Zhongtian's price was 4,470 RMB/ton.
The seamless tube price of tube factory was raised
This week, the pipe factory prices will increase by 20-50 RMB/ton. Among them, 108*4.5 seamless tubes, Jinzhengyang 4,400 RMB/ton, Jinbaocheng 4,300 RMB/ton, Taizong 4,250 RMB/ton, Ruiganglian 4,250 RMB/ton, Meixin 4,230 RMB/ton.
Seamless tube inventory
The operating rate of 200 production lines nationwide (including 40 long-flow steel pipe plants) was 78.2%, down 1.3 percentage points from last week (November 6). The total inventory was 896,500 tons, a decrease of 7,000 tons from last week, and a week-on-week decrease of 0.77%.
Market outlook
In summary, the prices of raw material tube billets and tube mills are increasing this week. Sales in November were significantly better than those in October, mainly due to the accelerated pace of site procurement. However, as the construction site has entered the payment collection stage recently, there are obvious signs of slowdown in receiving orders, but overall sales are still smooth, and merchants have a more positive attitude. It is expected that domestic seamless pipe market prices will remain stable but strong in the short-term.
If you have any questions, please feel free to contact SunSirs with support@sunsirs.com.
Agricultural & sideline products