Ruida Futures: Corn Starch Futures Prices are Slightly Lowered, New Grains Gradually Increase
November 06 2020 08:32:21&nbsp&nbsp&nbsp&nbsp&nbspRuida Futures (Linda)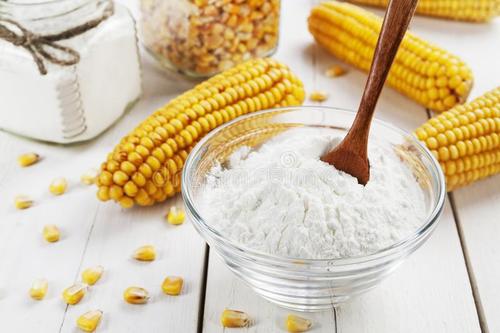 Disk situation: C2101 reported the highest at 2552, the lowest at 2539, and the closing at 2547, -0.04% from the previous trading day; trading volume 427894; positions 1142020, -2165, basis difference -57; C1-5 month spread -7. CS2101 reported a highest of 2847, a lowest of 2828, and a closing of 2842, -0.11% from the previous trading day; trading volume was 93096, holding positions 121611, +2654, basis +108; CS1-5 month spread -52.
News: 1. China Grain.com plans to sell 14,204 tons of corn in Liaoning branch on November 4, with a transaction volume of 14,204 tons and a transaction rate of 100%. 2. China Grain.com Yunnan branch plans to sell 15,500 tons of corn on November 4, with a transaction volume of 4,000 tons and a transaction rate of 26%. 3. China Grain.com plans to sell 6,800 tons of corn in Jilin branch on November 4, with a transaction volume of 3,250 tons and a transaction rate of 48%.
Spot market: The purchase price of new grain with 15% moisture content in Jinzhou Port is RMB 2,460-2480/ton, and the average price of new grain is RMB 2,520-2530/ton, down 20 yuan/ton from yesterday. Starch is quoted at 3190 in Hebei; 2950 in Jilin; 3230 in Shandong. (Unit: Yuan/Ton)
Warranty receipts: 48458 pieces of corn warehouse receipts, +300 pieces; 688 pieces of corn starch warehouse receipts, +0 pieces.
Position analysis: The top 20 long positions of corn C2101 contract mainstream funds reported 843358 hands, +17043 hands, and short positions reported 755,885 hands, +5075 hands. More Masukura is greater than short, indicating that the market price range is bullish. Cornstarch C2101 contract mainstream funds top 20 long positions reported 79891 hands, +4588 hands, short positions reported 82887 hands, +4917 hands, both long and short positions are Masukura, indicating that the market is competing for long and short positions.
Summary: Corn futures prices continue to fall, new grains are on the market, and the amount of corn purchased by deep-processing companies and the total inventory are picking up, and the arrival of Shandong deep-processing Changmen increased. As the import volume of corn and substitute wheat continues to increase, it will help alleviate the shortage of market supply. The slaughter of live pigs has steadily increased, driving the increase in the demand for feed corn. Although the spot price of corn has fallen and the substitution of wheat and corn has weakened, downstream companies are willing to raise prices, which may curb demand for corn. In summary, due to tight supply in the corn market and active purchases by enterprises, corn futures prices will remain high in the short term. However, with the acceleration of the new grain market and the increase in imports of corn and substitutes and other factors, the relationship between supply and demand may ease, causing corn futures prices to fall into adjustment. Technically, the support level focuses on 2500 yuan/ton, and in operation, the main contract of C2101 is temporarily waiting to see.
Corn starch followed a sharp decline. Because starch is at a high level, processing profits continue to decrease, downstream acceptance is weak, and the market is slow. In addition, the operating rate of starch has rebounded this month. The operating rate is 71.19%, an increase of 7.65% from the previous month, and starch inventory has increased. On March 3, the total starch inventory of corn starch enterprises reached 565,900 tons, an increase of 3.55% from last week, and the room for starch price increase was restricted. However, the long-term tight supply and demand pattern of corn has not changed, and high fluctuations still support corn starch. It is expected that the future price of raw material corn will affect the price of starch in the short term, and continue to adjust and fluctuate. It is recommended to wait and see for now.
If you have any questions, please feel free to contact SunSirs with support@sunsirs.com.
Agricultural & sideline products