SunSirs: DDGS Went Weakly (March. 12)
March 12 2020 12:27:13&nbsp&nbsp&nbsp&nbsp&nbspSunSirs (Daisy)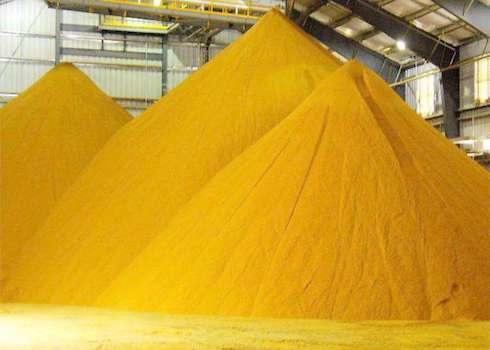 The DDGS commodity index stood at 74.58 on March 11, unchanged from the previous day, down 25.42% from the highest 100.00 point (2014-Jan.-06) in the cycle, and up 38.01% from the lowest 54.04 point on November 04, 2015 (Note: period refers to 2014-Jan.-02 till now).
This week the DDGS market weak decline, up to March 11, the market average price of 1790 RMB/ton, down 0.56%.
Products: Since March, the distillery has basically resumed operation, and some distilleries have turned to produce medical alcohol. The DDGS supply pressure is relatively low, and the price is relatively firm. Due to the recovery of logistics, the quantity of pigs and poultry in the terminal increased, the demand for feed became weak, and the DDGS price showed a downward trend.
Jilin area mainstream quotation is 1720 RMB/ton. The price is stable. Henan DDGS mainstream quote 1750 RMB/ton. The price fell by 30 RMB/ton. The main DDGS price in Shandong is 1900 RMB/ton, which is the same.
Raw Corn: With the increase in end-demand, the amount of corn on the market is increasing, supply pressure limits the room for corn to rise, corn prices are relatively stable. The raw material corn market is relatively strong, but the support to DDGS price is limited.
Market Forecasting: DDGS analysts think that in the short term, terminal feed demand is difficult to change, DDGS market will still be weak stability.
If you have any questions, please feel free to contact SunSirs with support@sunsirs.com.
Agricultural & sideline products