SunSirs: Due to Poor Demand, DDGS Declined
February 20 2020 09:21:39&nbsp&nbsp&nbsp&nbsp&nbspSunSirs (Daisy)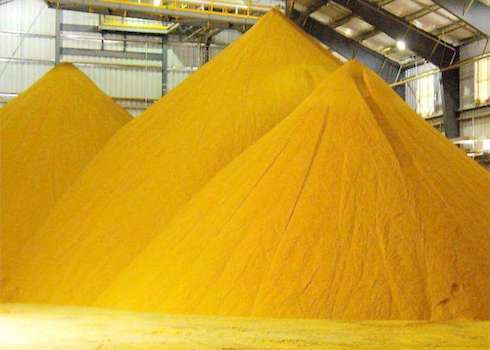 The DDGS commodity index was unchanged at 73.06 on February 19, down 26.94% from the cycle high of 100.00 (2014-January-06) and up 35.20% from the low of 54.04 on November 04, 2015 (note: cycle refers to 2014-January-02 till now).
After mid- February, the price of DDGS is weak and declining. As of February 19, the average market price of national DDGS is 1,753 RMB/ton, down 0.38% from the beginning of the week.
Products: This week national DDGS prices are still in a weak position. Some distillers still do not offer prices. Jilin dongfeng biochemical DDGS quote 1700 RMB/ton. The price is stable. Heyang alcohol DDGS quote 1760 RMB/ ton, felling by 20 RMB/ ton. After the rise in the price of raw corn, there will be a pullback in succession, which has limited support for DDGS. The terminal feed enterprises started to recover 60%, and the terminal demand is still in the downturn. In addition, the distillers' production probability of alcohol has increased significantly. The supply become loose, which puts pressure on the price rise of DDGS.
Market Outlook: In the short term, DDGS is still difficult to change the situation of sluggish demand and loose supply, and the price rise is still under pressure.
If you have any questions, please feel free to contact SunSirs with support@sunsirs.com.
Agricultural & sideline products