SunSirs: Energy, The Price of Domestic Fuel Oil 180CST Fell sharply Last Week (March 9-13)
March 17 2020 10:32:35&nbsp&nbsp&nbsp&nbsp&nbspSunSirs (Selena)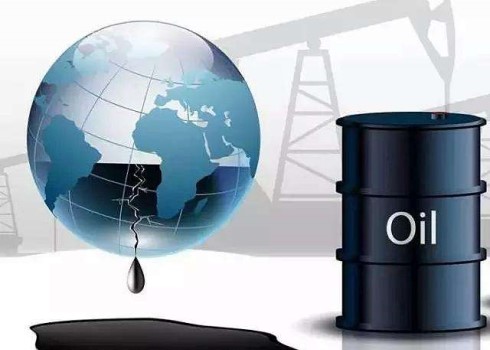 Price Trend
As of March 13, the average selling price of domestic fuel oil was 4,406.00 RMB/ ton, down 7.48% from 4,762.00 RMB/ ton at the beginning of the week.
On March 13, the fuel oil commodity index was 89.24, down 4.86 points from the previous day, down 23.01% from the highest point 115.91 (October 17, 2018), and up 93.66% from the lowest point 46.08 on August 15, 2016. (Note: cycle refers to 2011-09-01 to now)
Analysis of Influencing Factors
Product: the domestic fuel oil transaction last week was low, and the actual transaction price was about 4,250 RMB/ ton.
Industry chain: according to the monitoring of SunSirs, U.S. WTI crude oil was $41.28/ barrel at the beginning of the week, $31.50/ barrel at the end of the week, up or down by -23.69%; Brent crude oil was $45.27/ barrel at the beginning of the week, $33.22/ barrel at the end of the week, up or down by -26.62%. Saudi Arabia and Russia held a joint production reduction meeting to encounter the black swan incident. Saudi Arabia announced on March 7 that it would sharply reduce the official oil price and increase production, Russia and other countries had followed up. Crude oil supply is expected to increase significantly, and the international crude oil market has plunged. On March 13 (Friday), the average transaction price of shale oil in Fukuang was 3,050 RMB/ ton, a decrease of 255 RMB/ ton compared with the previous round, and the transaction volume was 7,000 tons.
Industry: according to the price monitoring of SunSirs, in the 10th week of 2020 (3.9-3.13), there was one kind of commodity rising month on month in the list of commodity price rise and fall in the energy sector, with LNG (1.38%) rising. There were 12 kinds of commodities falling on a month on month basis, with 5 kinds of commodities falling by more than 5%, accounting for 31.3% of the number of commodities monitored in the sector; the top three products falling were Brent crude oil (-26.62%), WTI crude oil (-23.69%) and fuel oil (-7.48%). This week's average was -4.78%.
Market Forecast
Energy analysts of SunSirs believe that in this week the international crude oil and domestic asphalt price will fall sharply, the overall demand of the domestic ship fuel market is low, the transaction is weak, and the inventory is sufficient. It is expected that the fuel oil market price will decline in the near future, and the price may be around 4,100-4,300 RMB/ ton.
If you have any questions, please feel free to contact SunSirs with support@sunsirs.com.
Agricultural & sideline products