SunSirs: Energy, Price Rise of Refined Oil Market (December 1-6)
December 09 2019 17:16:11&nbsp&nbsp&nbsp&nbsp&nbspSunSirs (Selena)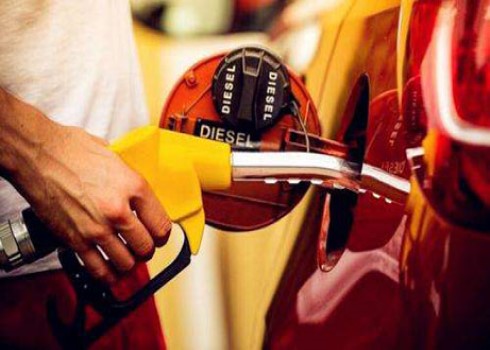 Price Data
According to the price monitoring of SunSirs, the price of gasoline and diesel rose last week, the price increase of gasoline was much higher than that of diesel. The price of domestic gasoline was 6,695 RMB/ton, 4.35% higher than that of the previous week; the price of domestic diesel was 6,503 RMB/ton, 0.91% higher than that of the previous week.
Analysis of Influencing Factors
Product: after the fall of international crude oil last week, it soared, and the price of domestic refined oil was adjusted and increased on December 2, and the market price of gasoline and diesel oil rose last week.
Industry chain: in terms of international crude oil market, Russia announced to postpone the decision to cut production, which was negative, and then there was a positive boost, such as the reduction or postponement to the end of 2020, the unexpected drop of US crude oil inventory after increasing for several consecutive weeks. WTI crude oil price closed at $58.40/barrel, up about 5.38% on a weekly basis.
Market: last week, gasoline prices rose sharply, first of all, the soaring international crude oil price pushed the crude oil price upward, second, some oil distributors in the market purchased a large number of oil transfer raw materials, resulting in the rise of raw material prices; third, the gasoline price fell to a low level in the late last month, and the gasoline market price rose. The price increase of diesel market was far less than that of gasoline. Firstly, the weather turned cold, the market support for diesel just needs was not enough, and secondly, the market price of gasoline and diesel in the early stage was inverted, and the gasoline price was suppressed. As a result, the market price of diesel was lower than that of gasoline in the previous week.
Market Forecast
The analyst of refined oil products of SunSirs believes that although there is a possibility of a sharp rise in the short-term international crude oil price, the overall downward pressure on the oil price is relatively large. Although the demand in the gasoline market has improved, the operating load of the refinery is about 69.05%, which has been raised to a high level within the year. Diesel market is gradually entering the off-season. It is expected that the price of gasoline and diesel market will rise steadily this week, with limited increase.
If you have any questions, please feel free to contact SunSirs with support@sunsirs.com .
Agricultural & sideline products