SunSirs: The Price of Cyclohexanone Descent
November 08 2019 15:03:01&nbsp&nbsp&nbsp&nbsp&nbsp (Daisy)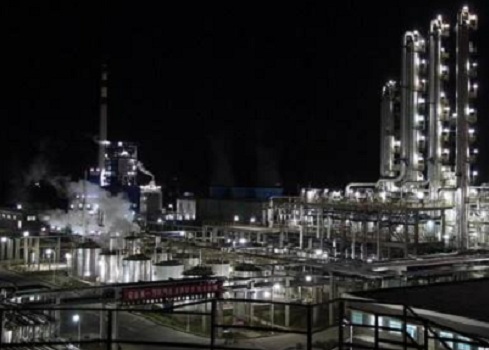 Price Trend
As per SunSirs monitored, the average price of domestic cyclohexanone is 7366 RMB/t. The price fell by 18.00% compared with last week and fell by 42.82% compared with last year. The market for it is weak.
Market Analysis
Products: Few domestic cyclohexanone manufacturers had not made a clear offer. The factory price of enterprise shipments is around 7600-7800 RMB/t. Most of them supply as much as downstream demanded, and the inventory level is low. The South China cyclohexanone market was weakly, and the ref. price was 7800-7900 RMB/t including transportation cost. Demand for downstream solvent purchases is weak, and intentions move towards the low-end market. The supply of goods in the market is generally low, and players were less optimistic. In the East China region, the atmosphere of cyclohexanone market was weak, and the ref. price was 7800-7900 RMB/t. Buying intentions move towards the low-end market. Transactional atmosphere is light. Downstream players procure just on demand, which give a little bit support for price increase.
Industry Chain:
Pure benzene: Asian pure benzene market: The price is 638-647 USD/t FOB Korea in January. Domestic pure benzene market: The market of East China's pure benzene continues to rise, and the improvement on external disk boosted. The reference price is 5350-5450RMB/t. Some of the selling is slightly higher. The far-month merchants talked about 5150-5200 RMB/t. and the declining inventory decline has certain support on the increasing price.
Caprolactam: The caprolactam dollar market is maintained. The merchants' offer is temporarily stable, and the downstream factory inquiry atmosphere is light. There is not much real-time transaction in the market. The mainstream market traders' reference is around 1330-1350 USA/t. The caprolactam liquid market is maintained, and the mainstream price of the mainstream market in East China is 11300-11400 RMB/t (6 months acceptance), which is stable. The offer from caprolactam enterprises was temporarily stable. And the market talked about the low-end market. The downstream players procure exactly based on demand. The trading atmosphere is light.
Market Forecasting
Good news is that the price of pure benzene may be higher. The bad news is that the demand for solvents is insufficient and the price of enterprises is low. The upward support of the upstream has a certain impact and the downstream fatigue has negative impact on the rebound. SunSirs' analysts of the cyclohexanone industry think that the short-term domestic cyclohexanone market will mainly focus on transverse finishing.
If you have any questions, please feel free to contact SunSirs with support@sunsirs.com.
Agricultural & sideline products