Some Short Positions are Dispersed and Lighten up, Soybean Meal may Gradually Fluctuate and Stabilize
December 10 2020 09:48:17&nbsp&nbsp&nbsp&nbsp&nbspZhaojin Futures (Linda)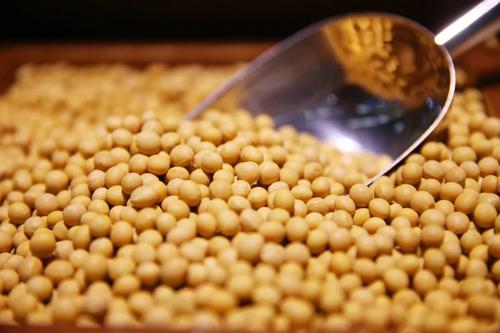 Futures: Soybean meal 2105 opened lower on Wednesday and rebounded slightly to close at 3101 (up 6), with a total lightening of more than 14,000 lots and a decrease in trading volume. The top 20 capital flows: long positions are dispersed to increase and decrease positions, holdings are slightly reduced, and the decline is smaller than that of shorts, and the concentration of chips increases slightly; short positions are mainly dispersed and lightened, holdings are reduced, and concentration is weakened. The drought in South America eased, suppressing prices in recent months, and US soybeans and US soybean meal fluctuated at high levels. Soybean meal in the domestic market has a slight premium in the past month. Short funds in the intraday market have gradually reduced their positions, the market has fluctuated slightly, and the low price zone has strong support. And the impact of external disk trends.
Strategic analysis: The November supply and demand report continued to lower the yield forecast, the precipitation in South America eased the drought, the loss of domestic soybean imports, supply and demand, weather and market sentiment factors alternately affected the market. On the supply side, China continues to actively purchase U.S. soybeans, with high arrivals, and port soybean stocks may continue to grow; there is uncertainty in South American soybean production. In terms of demand, soybean meal stocks have fallen and pig prices have fallen, but the current breeding profits are still active. In the fourth quarter of the breeding consumption season, the large cycle of pig breeding has been restored, and the medium and long-term stimulation of soybean meal demand will increase. Operational reference: The medium-term bullish trend remains unchanged, and the important support area for market callbacks can be placed in the medium and long-term long-term multiple orders. After a sharp increase, the position can be reduced or short-term hedge.
Market strategy: Soybean meal 2105 may stabilise in the short-term or shock and wash, pay attention to low and long opportunities near and below 3100, pay attention to the enthusiasm of long and short funds, the impact of news and changes in market expectations. Short-term operation: hold 10% more capital positions, or if the market drops below 3100, consider trying more in batches. If the market is under pressure near and above 3160, you can consider reducing more and more. Band operation: low midline holding 15% more fund positions or falling back to around 3080 and placing midline long orders. Key short-term positions: 3080, 3120.
Market news: According to customs data, China imported 9.586 million tons of soybeans in November; the total annual soybean imports were 92.803 million tons, an increase of 17.5% year-on-year. U.S. soybean exports to China have continued to grow, and their proportion has returned to the level of normal years. The sales progress is nearing completion and the profit of China's imports of U.S. soybeans has slowed down. The USDA supply and demand report lowered the U.S. soybean yield from the October estimate of 51.9 bushels/acre to 50.7 bushels/acre, and the output from 4.268 billion bushels to 41.7 bushels. Development and Reform Commission: The National Development and Reform Commission issued a central budget to invest 4.55 billion yuan to strengthen support for the environmental management of livestock and poultry farms and other infrastructure construction, support the accelerated recovery of live pig production, and promote sustainable agricultural development. The profit of imported soybean crushing fell month-on-month, but there was still profit. China has stepped up its purchase of US soybeans. The forecast volume of imported soybeans in the fourth quarter has been revised up from the previous month.
If you have any questions, please feel free to contact SunSirs with support@sunsirs.com.
Agricultural & sideline products