SunSirs: Liquid Ammonia Prices Dropped Slightly at the Beginning of the Week
July 20 2020 14:31:43&nbsp&nbsp&nbsp&nbsp&nbspSunSirs (John)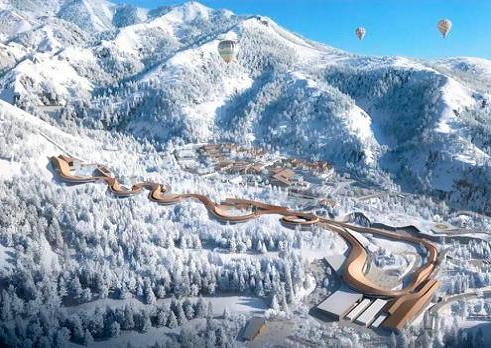 Price trend
At the beginning of the week, the domestic liquid ammonia market remained stable in most areas, and prices in some areas fell slightly. The prices in Shandong, the main producing area, fell slightly, and Hebei remained at the level of last week. According to the monitoring of SunSirs, in the Shandong region, today's liquid ammonia fell around 50 RMB/ton, and the mainstream market quotation was 2,700-2,800 RMB/ton.
Analysis review
The price of liquid ammonia in Shandong area rose tentatively at the beginning of last week, and some major manufacturers raised their quotations by 50 RMB/ton. However, at the beginning of this week, due to the rising inventory pressure, liquid ammonia in Shandong area gradually accumulated, with stable installations and continuous increase in supply. Enterprises are under certain pressure. Overlapping liquid ammonia shipments decreased, downstream rigid purchases were the focus, and the seasonal off-season was insufficient to support the market.
In other regions, the price of liquid ammonia has been stable with minor changes. Hebei Province has been maintaining a stable price recently, with normal shipment from large factories. A factory in Cangzhou still does not sell liquid ammonia. The supply and demand balance of liquid ammonia in the region is maintained, and most of the prices remain at the level of last week. As of the weekend, the price was 2,700-2,900 RMB/ton. In the northeast region, the downstream procurement has not been reduced. Due to the maintenance of some large factories, the amount of ammonia in the region has decreased, and the price is relatively strong. Therefore, the price difference with Shandong and Hebei is about 200 yuan. The current price is 2,800-3,000 RMB/ton.
Market outlook
Looking at the market outlook, SunSirs believes that the domestic liquid ammonia market has not changed much at the beginning of the week, and the trends in various regions have been differentiated. Overall, the domestic liquid ammonia supply pressure still exists, especially the imbalance within the region, which has caused supply pressure in some regions. In terms of demand, the demand for downstream fertilizers is no longer in the peak season, and downstream purchases have slowed down compared with the beginning of the month. This has led to the expected pressure in the later stage of liquid ammonia supply. In addition, in terms of exports, the export of phosphate fertilizers has been significantly affected. It is mainly suppressed by the overseas epidemic, and the possibility of recovery in the short term is unlikely. Therefore, the price of liquid ammonia is expected to be weak and stable this week due to the impact of supply and demand.
If you have any questions, please feel free to contact SunSirs with support@sunsirs.com.
Agricultural & sideline products