SunSirs: Inventory Continued to Be High and Ethylene Glycol Was on Heavy Pressure(June 8-12)
June 15 2020 10:48:55&nbsp&nbsp&nbsp&nbsp&nbspSunSirs (John)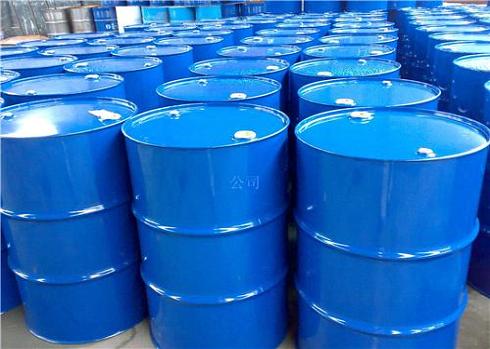 Price trend
According to SunSirs, on June 12, the average ex-factory price of oil-made ethylene glycol in North China was 3,750 RMB/ton, which was the same as last week.
On June 11, the market price of ethylene glycol in East China was 3,555 RMB/ton, down 70 RMB/ton from last Friday, a decrease of 1.93%.
Analysis review
As of June 11, ethylene glycol stocks in the mainstream reservoir area of East China were approximately 1.3986 million tons, a decrease of 0.39 million tons or 0.3% from last Thursday, and an increase of 0.76 million tons or 0.58% from Monday. Although the increase or decrease was small, the inventory was still at a high level.
In terms of shipments, this week the average daily shipment of the main port of Zhangjiagang was about 50,400 tons, and the average daily shipment of the two warehouses in Taicang was about 9,600 tons. Although the delivery has improved, it is still low.
At present, the ethylene glycol operating rate is about 56%, and the downstream polyester operating rate is about 88%. Although the polyester end operating rate is acceptable, the traditional low season of the textile industry is coming, and polyester demand is facing weakening.
In terms of equipment, the ethylene glycol plant with an annual output of 400,000 tons of Inner Mongolia Rongxin Chemical Co., Ltd. began to produce products on June 6, and the current daily output is about 800 tons. The device was temporarily shut down for maintenance. Guizhou Qianxi Coal Chemical's 300,000-ton ethylene glycol plant was shut down for maintenance in mid-April, and it has gradually returned to normal a few days ago, and production is slowly increasing. The current load is around 30%.
In terms of futures, international oil prices plummeted on the 11th, coupled with inventory pressure, ethylene glycol futures prices continued to fall after a limited recovery.
Market outlook
According to sources, the inventory in this period has not changed much because the storage capacity is nearly saturated, and the domestic production capacity of oil-based and coal-based ethylene glycol will return one after another. Since the development of global public health incidents, the export demand for textiles has been sluggish. With both domestic and foreign players struggling, it is expected that the price of ethylene glycol will hardly have a significant room for improvement in the short term.
If you have any questions, please feel free to contact SunSirs with marketing@sunsirs.com
Agricultural & sideline products