SunSirs: Energy, DME market Rebounded slightly on last Tuesday (May 5-9)
May 12 2020 10:25:02&nbsp&nbsp&nbsp&nbsp&nbspSunSirs (Selena)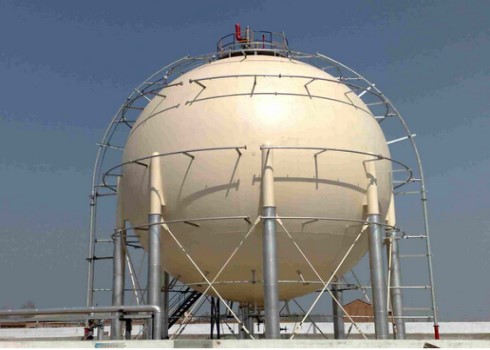 The domestic DME (Henan) market rebounded slightly last week. At the beginning of the week, the average price of domestic DME (Henan) market was 2,496.67 RMB/ ton, and at the end of the week, the average price was 2,543.33 RMB/ ton, up 1.87% in the week, 22.30% lower than the same period last year.
Market Analysis
Last Tuesday, DME market rebounded slightly, with the operating rate around 15%. During the May Day holidays, it was not active to enter the market with the mentality of "buying up and not buying down" in the downstream market. The manufacturer delivered goods generally, and the price continued to decline. After the holiday, the continuous rise of international crude oil boosted the gas market, LPG rose generally, and the cost methanol rebounded, which led to the rise of DME. The lower reaches of the market were enthusiastic; the purchasing was more active, the market transaction atmosphere was better than the earlier stage; the price was mainly in upward trend.
Industry: according to the price monitoring of SunSirs, in the 18th week of 2020 (5.4-5.8), there were 9 kinds of commodities in the list of commodity prices rising and falling, including 4 kinds of commodities with an increase of more than 5%, accounting for 25% of the number of commodities monitored in the sector; the top three commodities were WTI crude oil (21.78%), Brent crude oil (8.31%) and LPG (8.08%). There were 5 kinds of commodities falling on a month on month basis, with gasoline (-3.33%), diesel (-1.52%) and naphtha (-1.47%) as the top three products. Last week's average was up or down 3.03%.
Market Forecast
At present, the weakness of international crude oil has fallen, hitting the market mentality, and the civil use of LPG has been reduced, which is bad for the market. Downstream mentality is cautious, after the completion of replenishment, it mainly consumes inventory after delisting, which is expected to be lowered in the short term or weak in the future.
If you have any questions, please feel free to contact SunSirs with support@sunsirs.com.
Agricultural & sideline products