SunSirs: Ammonium Sulfate Prices Increased in March (March 1-31)
April 08 2020 13:44:00&nbsp&nbsp&nbsp&nbsp&nbspSunSirs (John)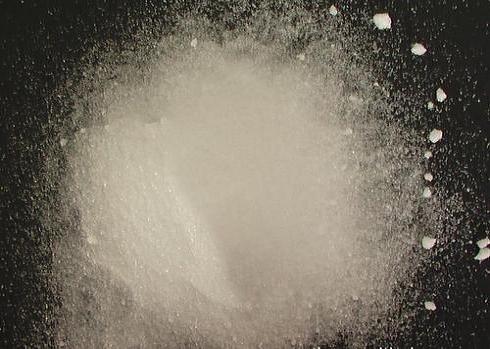 Price trend
According to the data monitoring of SunSirs, the average ex-factory price of domestic ammonium sulfate on March 1 was 563 RMB/ton, and the average ex-factory price on March 31 was 580 RMB/ton. The price rose by 2.96% during the month. On March 31, the ammonium sulfate commodity index was 48.54, unchanged from the previous day, down 54.33% from 106.28 (2012-05-24), the highest point in the cycle, and up 32.44% from 36.65, the lowest point on June 23, 2014. (Note: cycle refers to 2011-09-01 to now)
Analysis review
Product: In March, due to the promotion of agricultural demand, the price of ammonium sulfate was increased. In the middle and first ten days of March, the trend of ammonium sulfate was good, and the downstream procurement was active. In late March, downstream enterprises had sufficient supplies and prices began to fall. The ammonium sulfate mainstream offer price in central China was about 450-680 RMB/ton, the ammonium sulfate mainstream offer price in Henan was 420-680 RMB/ton, the ammonium sulfate mainstream offer price in Hebei was 460-700 RMB/ton, the ammonium sulfate mainstream offer price in east China was 450-680 RMB/ton, the main factory offer price of ammonium sulfate in North China was 420-670 RMB/ton, and the northeast region ammonium sulfate mainstream offer was 450-670 RMB/ton.
Industrial chain: The prices of downstream compound fertilizer companies were firm in early March. Fertilizer preparation was hot in spring, compound fertilizer companies overall started to work at a high level, and turnover was better. In the later period, the price of raw materials was lowered, the cost support was insufficient, the demand of compound fertilizer companies weakened, and the market remained flat.
Industry: According to the price monitoring of SunSirs, in March 2020, there were 7 kinds of rising commodities, 2 kinds of falling commodities and 0 kinds of rising and falling commodities in the price list of chemical fertilizer. The main commodities that rose were ammonium chloride (20.48%), liquid ammonia (14.20%), ammonium biphosphate (4.52%); the main commodities that fell were ammonium nitrate (- 2.94%), urea (- 1.90%). The average monthly increase or decrease was 4.7%.
Market outlook
Analysts of SunSirs believe that agricultural fertilizers are strong in March, and nitrogen fertilizer prices have generally risen. The price of ammonium sulfate has continued to increase, and the market has fallen in the later period. It is expected that the agricultural demand in April is coming to an end, coking grade ammonium sulfate is steadily declining, and caprolactam grade ammonium sulfate is mainly within a narrow range.
If you have any questions, please feel free to contact SunSirs with marketing@sunsirs.com.
Agricultural & sideline products