SunSirs: Agriculture: Corn Price Adjusted Slightly This Week (December 9-13)
December 16 2019 08:54:22&nbsp&nbsp&nbsp&nbsp&nbspSunSirs (Daisy)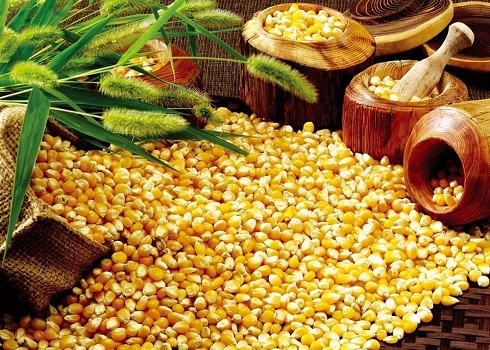 1. Price Trend
According to data from SunSirs, the domestic corn price fluctuated slightly this week. The average price of third-grade yellow corn at the beginning of the week was 1,842.86 RMB/ton, and the average price at the weekend was 1,841.43 RMB/ ton, a slight decrease of 0.08%.
2. Market Analysis
Entering mid-December, the amount of corn listed in Northeast production areas has increased, and the increase in corn market supply has caused the corn prices in production areas to adjust slightly. Affected by the price of corn in the production areas, the price of corn in port is generally stable and weak.
Affected by the delay of the peak of domestic corn market, the deep processing enterprises in Shandong and other places have a strong wait-and-see attitude. The overall procurement is more cautious, and the price of corn is relatively stable.
This week, the domestic live pig market price has been adjusted weakly. Egg prices have fluctuated at a relatively high level. The feeding market has cooled down. Supported by the rehabilitation policy, the domestic hog inventory has bottomed up slightly, and the demand for corn feed in the market will rebound to some extent.
Data: Up to December 5, the main producing areas had acquired 62.66 million tons of mid-late rice, corn and soybeans, a year-on-year decrease of 11.37 million tons. Heilongjiang, Shandong and other 11 main production areas have cumulatively purchased 22.09 million tons of corn, a year-on-year decrease of 5.82 million tons.
3. Market Forecasting
Li Wenxu, a corn product analyst at SunSirs, believes that the peak of new grain production in the production area has not yet reached. Farmers in the production area are increasingly willing to sell grain, and the main players in the production and sales area are waiting to see it.
The downstream feed demand has picked up. The inventory level of deep-processing factories is at low level.
Long- and short positions are gamboling, which make the corn market price in a dilemma. It is expected that in the short term will continue to move upward at a small level of current levels.
If you have any questions, please feel free to contact SunSirs with support@sunsirs.com
Agricultural & sideline products